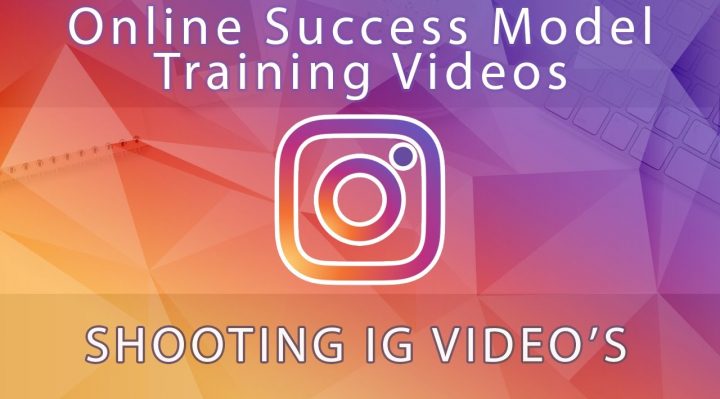 My name is Alex Copeland and I work with Richard Fairbairn and the Online Success Model Team. And this video is about how to shoot great marketing videos on INSTAGRAM.
Shooting great marketing videos on INSTAGRAM is a bit of a challenge mostly because their video recording and editing capabilities are pretty limited. Once you've recorded a video on INSTAGRAM there's not much you can do on the platform to turn it into a top notch marketing video.
To help you out here's a series of tricks that you can apply on your INSTAGRAM videos to make them into engaging and entertaining short form videos that you can later edit with the use of third party apps.
Transitions
One of the most useful techniques to tell a brief story in video is to use transitions in between takes and this can be achieved with the INSTAGRAM built-in recording feature. Simply start recording by tapping and holding the record button and film until you want that take to end. Then move to the next take and repeat. These simple steps are to be followed until you have your video put together.
Stop Motion
Stop motion is the video technique that can easily be recreated using INSTAGRAM and will only require you to record a tiny fraction of a second of video. You then move the people or objects in the scene of your recording to a different position and then repeat. Stop, move them, repeat and so on. So it's pretty much like you would record a transition piece but at slower pace. And using shot by shot video can be easily use for engaging people because it can be funny.
Time Lapse and Hyper Lapse
Time lapse videos are those videos that show a long single scene shortened by speeding of the video. Then we have hyper lapse videos which are faster than time lapses and can cover much more information.
Tips for using your mobile device as a portable video recording studio
There are some instruments that you can use to make your tablet or smartphone a proper mobile video recording studio. For improving the sound recording through your device by a microphone and for improving the sound recorded through your device's microphone you can buy a calibrated recorder for tablets and smartphones.
To properly handle your device for recording you need a tripod with hands stabilizer. These techniques when applied the right way can transform your mobile device into one of the most powerful marketing tools available on a friendly budget.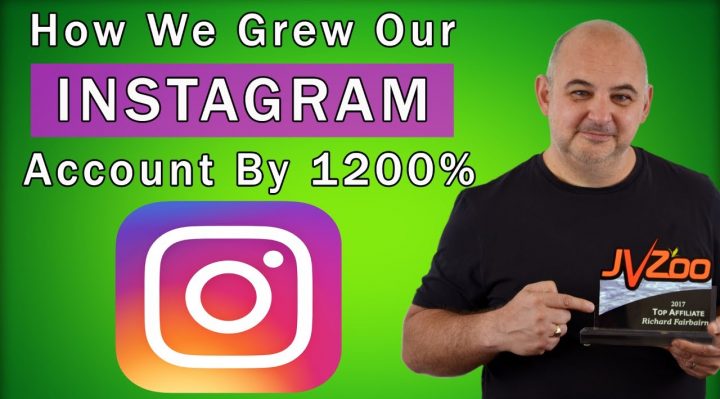 Are you looking for social media tools?
Do you want to increase your productivity and traffic?
How do you choose the best tools without paying $100s?
We have used 100's of different social media tools some work some don't some are paid for some are FREE.
We have put together 2 tools we use every day for our social media accounts. We will be going over what the tool does and the best way to implement it with your business.
LinkTree
The first tool we are going to talk about is a tool we use for Instagram. This is an amazing and easy to apply INSTAGRAM tool and we have put together this short blog to take you by the hand and walk you through the process of getting the most out of INSTAGRAM with this free tool.
Linktree was the first tool on the Instagram scene that allowed users to share more than one link with their audience.  If you take a look below you will see how we use the tool linktree to have multiple links instead of just one link in your bio.
This has really helped us with our business because we promote different product's every week so changing the link every time was time-consuming and we were receiving messages about how they could purchase e.g Sendiio. With having multiple links at a click of a button was just what we needed.
It also has a built-in analytics showing you how many clicks each link is getting, the image below is an example of how it is set out on your linktree account.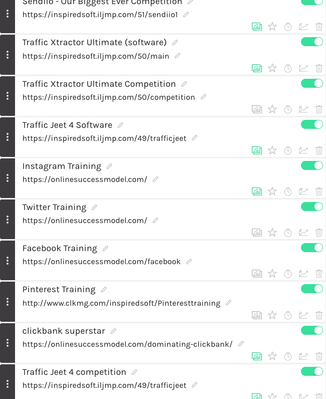 The image below is an example of how it looks when a customer/follower clicks the link in your bio, this is fully editable you can change the background colour and the image to suit your needs. (There is a handful of differnt background colours in the FREE version)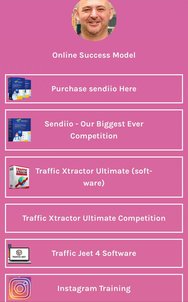 This tool is totally FREE we have used this for 18 months for FREE. Before we upgraded to the pro version for $6 a month. The pro version has some really cool features to say how cheap it is, you can add a thumbnail to the side of your clickable links as you can see in the picture. One of the reason's we upgraded to pro was to change the background colour and change our avatar to be unique to us.
The other really cool tool inside linktree is the Integrations part the image below Shows you how it looks inside the platform, with this amazing part of linktree you can not only have more links for different sections of your business but you can also pick up their email address once they've signed up.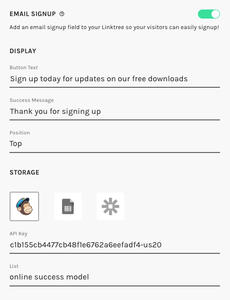 Here is the linktree link if you would like to take a look at this amazing tool it has saved me hours of my time using this platform. https://linktr.ee/
Canva
The second tool we use consistently in our business is a tool called Canva this tool helps you create beautiful eye-catching images for your social media accounts.
What is Canva? Canva is a tool loaded with enough easy-to-use features and functionality that anyone can create a variety of engaging content that gets shared.
It has lots of options to which design you would like to use eg Facebook ad, Facebook cover, Instagram post, Tumblr post and there is lots more to choose from. If you take a look at the image below you will see the variety you have to choose from.

Whether you use a free or paid image, or even one you have uploaded yourself, Canva provides an easy-to-use photo editor where you can change the look of your image using settings that include filters, tint, brightness, and more. As for fonts, Canva offers hundreds to choose from It's hard to stop playing with all those choices and creating them eye-watering graphics to get the attraction your social media page needs! If you take a look at the image below you will get the drift of what amazing graphics you can create using a FREE tool.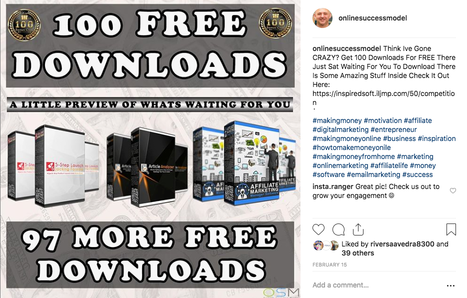 Another cool feature inside of Canva is the create your team, Creating a FREE team makes it easier to share designs and folders. We actively use these section to get different ideas from other team members which is like they say 2 brain's is better than one.
Once you've made an account with Canva just have a good look round and check the different features they offer this tool is very simple to use even for people with no graphic design at all.
When it comes to price, you can't go wrong with Canva because it's free! You can use every Canva template for free. The only time you'll need to pay is when you use one or more of the premium images that they sell for the low price of $1 per image. They also offer tons of free images to use as well.
As you can see from the image's below our Instagram account has grown tremendous amounts since we started using these 3 tools.


Here are some free Instagram gifts for you to download
Instagram Training Normal and Pro Download The Training
Instagram Affiliate Download The Training
You can also access another three downloads all about Instagram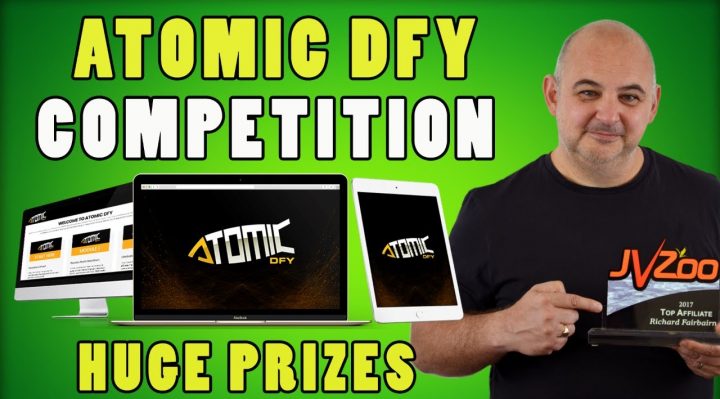 Get your FREE Gifts Here: https://inspiredsoft.iljmp.com/91/freegifts
Brandnew SystemThat Does All The Work For You.
Go Atomic!! Get Free Traffic, Digital Assets and Monetization.
There's no reason to over-complicate online income. At the end of the day, all you need is assets, traffic & offers.
Don't get me wrong…
You can still make money with funnels & chatbots. But it could be a lot harder than it needs to be.
My recommendation is always to simplify what you need.
Everything else is either a distraction or a waste of your hard-earned money.
Our Full Review On Atomic DFY Will Be Live On The 27th Of September.
—————————————————-
Recommended Products
http://www.clkmg.com/inspiredsoft/sqribble
http://www.clkmg.com/inspiredsoft/bloggii
https://inspiredsoft.iljmp.com/78/eclipsebonuses
https://onlinesuccessmodel.com/leadprofiter
https://inspiredsoft.iljmp.com/71/addictivesitebuilder
————————————————————————–