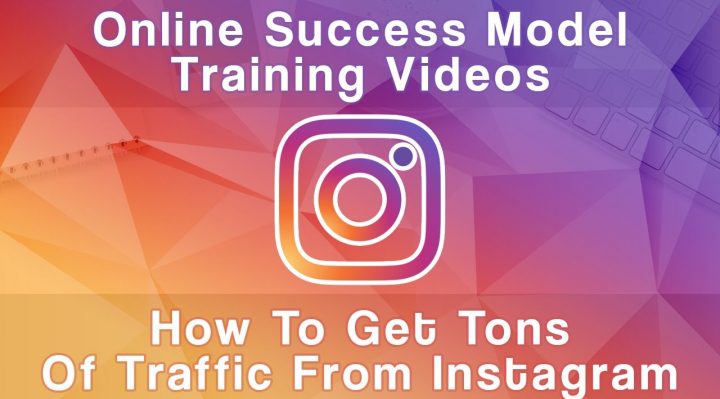 INTRO
My name is Alex Copeland and on behalf of Richard Fairbairn and the online success model team, I'm here with a fabulous INSTAGRAM training. This is an amazing and easy to apply INSTAGRAM video training and it's designed to take you by the hand and walk you through the process of getting the most out of INSTAGRAM for you and your business.
I am super excited to have you here and I know that this is going to be really helpful for you. This video training will show you step by step, topic by topic and tool by tool; exactly what you need to know to dominate INSTAGRAM marketing and we're going to play it in the easiest way possible.
So let me tell you exactly what you're going to get in the rest of this course and what you're going to learn.
SECTION ONE
This one's all about INSTAGRAM marketing basics. We're going to talk about exactly what INSTAGRAM is all about, what it can do for your business, some shocking INSTAGRAM marketing facts to consider and the walkthrough of INSTAGRAM.
SECTION TWO
In this section we're going to be looking at marketing on INSTAGRAM step by step and we talk about setting up INSTAGRAM for business, your INSTAGRAM business settings, posting and sharing INSTAGRAM Stories and INSTAGRAM advertising and Ads.
SECTION THREE
Then we move on to section three which is our advanced INSTAGRAM marketing strategies. In these we focus on INSTAGRAM insights, the INSTAGRAM micro-blogging for maximum reach, shooting great marketing videos on INSTAGRAM, taking great marketing pictures on INSTAGRAM, advanced INSTAGRAM marketing tips from the experts and using INSTAGRAM Direct for killer engagement.
SECTION FOUR
Finally we have Section 4 which is additional tips that you should consider. We'll talk about the do's and don'ts of INSTAGRAM. Not only that we've got some shocking case studies and frequently asked questions section.
As you can see we've got a lot to get through, so let's get cracking and get the most out of INSTAGRAM marketing. I know you're going to love this.