Are you using messenger bots? I'm sure you have heard of them everyone is now jumping on the bandwagon and building courses and software.
If you don't know what a messenger bot is…
A messenger bot is a piece of software that uses artificial intelligence (AI) to communicate with customers. Simply put, these bots understand what is being asked and can then formulate a response in a very human way.
Here at Online Success Model, we have been using messenger marketing for over 18 months we a have had a huge success rate with it.
In 2017 and 2018 as email opens and click thrus fell using a direct method of contact for your subscribers is helping a lot of marketers make more money.
The open rates that we receive from some of our campaign's beat email open rates by 1000%.
So what this means is that you do not need a big list to make good money. Even a small list of 300 people can see open rates of 60-80% and click-thru rates of 50% meaning click of 100+ people from people a small list of just 300.
This is unheard of with email.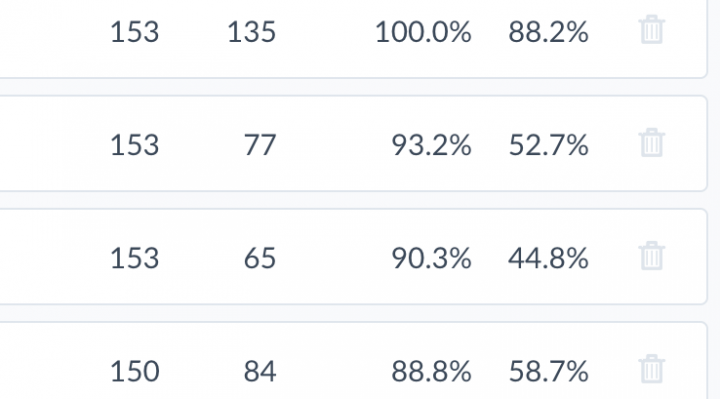 If you look at this four-day sequence you can see we sent to a list of just over 150 people and over the four-day sequence we had over a 60% click thru ration that means out of a small list of only just over 150 we have an average of 90 clicks.
150 list and 90 clicks!
So how much does the software cost that we use for our messenger marketing I've been asked this many times?
Well, we use Manychat.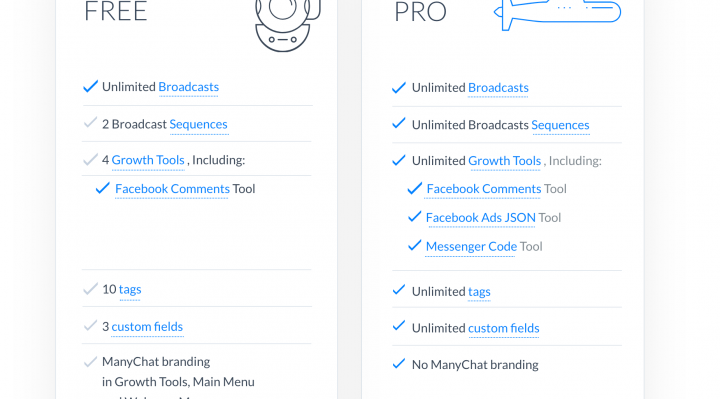 Yes that's right for the basic version it's free ok you have a limited amount of elements, for example, you can only do 2 broadcast sequences but with a small list that's all you need.
10 tags again that's all you need if you have a small list.
So you can get started for free not pay one penny for this tool. The free version is not limited to set number of days its free to use forever.
Once this starts to work for you and it will! Then it easy and cheap to upgrade to the pro version. When you get a list of 1000 users and think of the click-thru rates on a list that size. The cost is only $15. Our list of 1000 makes is 100 times that and more per month.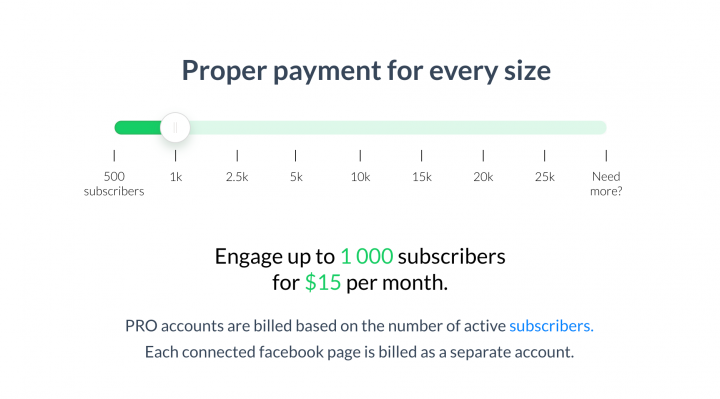 Growth Tools
The growth tools help you build your subscriber lists. These act just list a opt-in form. You can add them to your pages and blogs and get viewers to opt-in to your list by providing content or free downloads.
Once in the list, they can be automatically added to follow up sequences.
Bear in mind some of these are only available for pro users.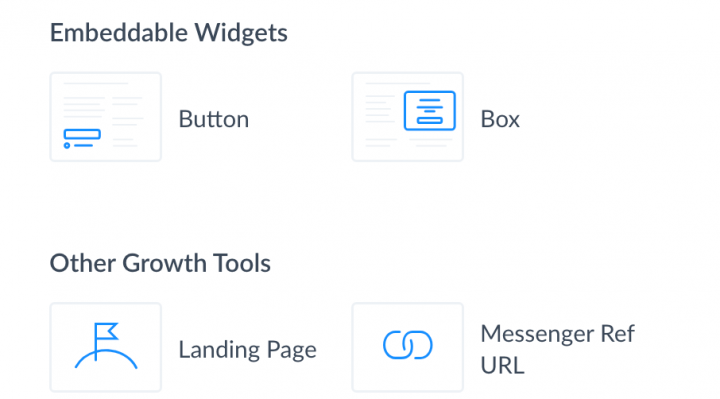 With sequences, you can build follow up flows and dependant on the action that the subscriber takes you can take him or her on different paths.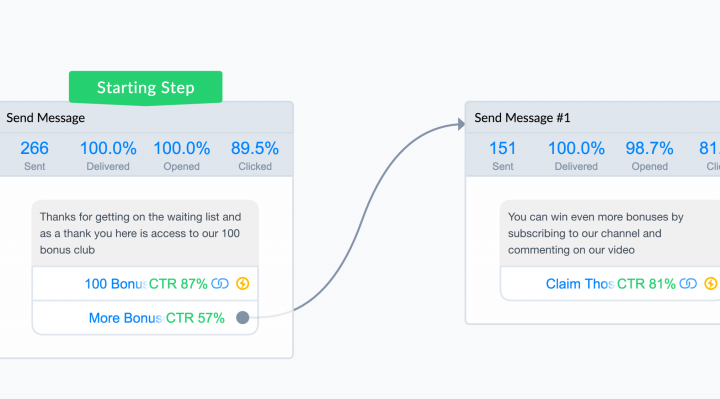 They have a broadcasting tool just like you have in an autoresponder so you can send follow up messages to your subscribers. You can add tags just like in your favorite email program as well.
Manychat has many different features and is one of the easiest and most powerful messenger bots to use.
And remember it's free to use so you have no upfront costs at all to start building your messenger bot list.
As a thank you for watching our video and reading our post we have added some free downloads below.
Three are  totally free the others are available to anyone who joins our messenger bot below. You get 9 messenger bot videos plus a brand new web tool to use.
Here are you free downloads
Your social media plan Download That Here
Boost your website traffic Download That Here
Facebook marketing ebook and videos Download That Here