I have been a vendor and affiliate on Jvzoo.com for over seven years and I still think this is one of the best networks for launching products and making sales as an affiliate marketer. I have generated one million in affiliate sales on Jvzoo and over two million in vendor sales.

I was in the top ten affiliates for Jvzoo for 2017.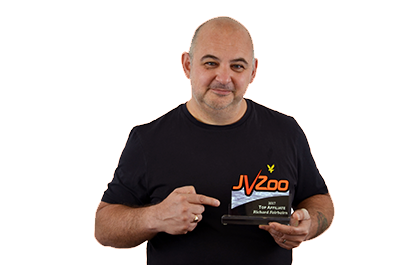 And I am in the top affiliates for 2018 although the awards have not been given out yet.
But due to the recent accounts closures, I decided like any good business person should to diversify across even more platforms than I do now and one of those that I have been testing on is Clickbank. I have had an account on Clickbank for almost 9 years but not done anything at all with it.
I didn't want all my eggs in one basket so I decided for 2019 to start utilizing Clickbank. But as always if I don't know enough about a subject I look for some training.
And with my new found knowledge and my own affiliate marketing knowledge was quickly able to start earning on Clickbank.
$3000 on my first affiliate campaign on Clickbank not bad for just starting on the network!

$3000 in my first affiliate campaign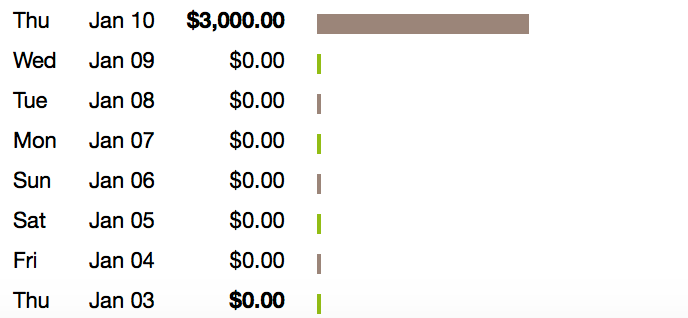 Some of the best training and most up to date training is from my good friend John Thornhill
With the release of John Thornhill's CBSuperStar, You too could follow along and see how simple, easy and beneficial it is, to add your products to ClickBank.
Why Use ClickBank?
Long Established Company With Huge Affiliate Network
Weekly Payouts Like ClockWork
All Taxes and Affiliate Payouts Taken Care of
No PayPal Hassles, Plus You Can Still Accept PayPal
Trusted by Affiliates as They Know They Will Get Paid
One Click Upsells, Coupon Codes, JV Contracts, Customer Hard Coding and More
Custom Commissions Including The Ability to Pay 100% Commissions
Some of you asked what You'll discover when you grab a copy of Clickbank Superstar…
Here you go:
Full Step-By-Step walkthrough videos that show you how to get listed on ClickBank and start making sales in the fastest time possible
Advanced tutorials that show how to get the most from ClickBank including using coupons, paying 100% commissions and setting up JV contracts
Detailed checklists that you can refer to so nothing is overlooked
All of the legal requirements that you need to add to your pages to become compliant
All of the coding required to activate one-click upsells and other features
Plus Much Much More
Here are the bonuses that I will give you when you purchase Clickbank Superstar
1. Why Do Most Clickbank Marketers Fail
Let's get one thing clear. ClickBank is an amazing affiliate program. It really is. In most cases, it covers most niches. Regardless of what kind of niche you are interested in, usually ClickBank would have a product that is either directly related or indirectly relevant to your target niche.
ClickBank also has a tried-and-proven tracking system. It is a battle-tested platform. People cannot say
that this is some sort of scam affiliate system that is unproven. In fact, it's been around for several years and as long as you play by the rules and you know what you're doing, you can make good money with ClickBank.
2. Clickbank Blogging
If you are new to Internet marketing and just getting started out as an affiliate I highly recommend that you check out the Clickbank.com marketplace. You can find tens of thousands of products to promote on Clickbank that will pay you up to 75% commissions every two weeks.
There are products ranging from health and fitness to tutorials on how to use Photoshop, video sets on how to make money online and more.
3. Clickbank and Social media
The purpose of this section is to help you decide if, in fact, Clickbank is going to be a good match for your business needs. Make sure you read this section very carefully. In the world of affiliates, there are affiliates, vendors and brokers – all of which have their pro's and con's to consider when it comes to whether the offerings they have are a good match for you and your websites.
4. Clickbank and Membership Sites
This powerful series will provide you with everything you need to know to be a success and achieve your goal whether you decide to market someone else's product or create your own. So many marketers have fled at the first sign of trouble when they cannot crack the jigsaw puzzle called marketing success. But the ones who end up having the last laugh are the ones who never quit and march on till the end because they have the right knowledge and tools.
5. Social Bookmarking To Dominate Social Media
If you have ever done or doing I should say, affiliate marketing, then you know it's not as easy as some may make it out to be. But knowing how to get top clicks on your links is what you're needing. Today, within this 4 part audio course you're going to be learning how you can use social media as a bookmarking tool to generate income from Clickbank.
6. Simple Clickbank Blogging
Writing reviews can put some serious cash in the bank if you make it work for you, 24 hours a day 7 days a week. I want to teach you to focus on ClickBank's marketplace as your source for content and cash when writing reviews for your blog. There are many excellent reasons to do this – both for your readers' sakes and for your own affiliate marketing success.
For one thing, ClickBank product quality can vary widely. People need a "guide" to get them safely past the duds to find targeted products they really need. Anyone who can deliver rapidly becomes an "authority" – which is the fast track to turning yourself into a sought-after super affiliate.
7. Clickbank Sales Machine
Clickbank.com is one of the largest websites for the sale of digital products. In fact, virtually no other source offers the same benefits as this company does. Those who produce digital products then place those products on Clickbank.com and use its enormous bank of affiliate marketers to promote the product.
8. Clickbank Affiliate Secrets
Start An Online Business with Affiliate Marketing Today As you know, affiliate marketing is big business. It's genius actually… What better way to get the word out about products and services online than through advertising, right? The original advertising method was word-of-mouth. Affiliate marketing is word-of-mouth advertising for the Internet age.
Using a variety of tools, those with an eye for entrepreneurship and an online presence can use their sphere of influence to sell affiliate products using their websites and blogs. What's not to like? You get to promote products that appeal to you.
You can claim these when you buy through my link today